Best Breakthrough Actor [Female]
Though having made her debut quite long ago, this particular winner had a break out year in the industry with five massive releases among other superb performances in small films to regional films and beyond.
Her current film; Parched, is making the rounds of festivals to great acclaim and she is catching on like wildfire.
Here is the HIndie Award winner for Best Breakthrough Actor [Female]...
Radhika Apte
as
(Kanchan/Koko, Tripti Gokhale, Phaguniya, Paro, Rija
and
Ahalya)
for
Badlapur, Hunterrr, Manjhi: The Mountain Man, Kaun Kitne Panee Mein, X: Past is Present
and
Ahalya
So let's begin because this is one hell of a list, however it's not all about quantity only but some damn fine quality performances from the actor.
As Koko in Badlapur, Apte's character is probably the only genuine person caught in the quagmire of this revenge tale that Raghu [Dhawan] concocts. It's a thankless role but one played with an energy and determination that allows Apte to convey a heartbreaking innocence as the toxicity of these men in her life consumes her. She's evocative and despite the high brow sequences she is placed in, she brings a notch of class to it.
In Tripti, Apte gets to go quite a bit loose when possible. One of the key moments of the dry comedy is as Mandar [Devaiah] and her discuss the idea of an open marriage. Spoilers; it's a dream sequence from Mandar's perspective [of course] and as the equivalent of a male fantasy; Apte is a bundle of fun. It presents a side of her unseen and signifies that if given the chance in a full blown comedy, she could shine. Of her performance overall; she is natural as the sophisticated women straddling her own issues of commitment and finally realistically transforming as Mandar's revelations come to the fore. It's her best of the lot here among the feature films.
In Manjhi we spend a rare few minutes with Apte, but her genuine spirited effort allows her to echo through the plot. Her turn though limited is so charming and her presence is so affable that it justifies the passion with which Manjhi [Siddiqui] conquers the mountain for her.
Kaun Kitne Panee Mein doesn't let its lovebirds much time as it does their patriarchs but in those fleeting moments once again Apte rises above her predicament. She shoulders much of the chemistry of the film, not only providing a good ensemble performance but also elevating that of her co-star Kunal Kapoor.
In X: Past is Present, Apte makes two appearances. The first is in her own short with Rajat Kapoor's K. In Rajshree Ojha's piece of the anthology [one of the better ones] Apte stands toe to toe with the veteran Rajat in delivering a restrained and well together attached showing on a dense point. Apte returns as a flash later as well, showing both character and actor etch an impact on the film.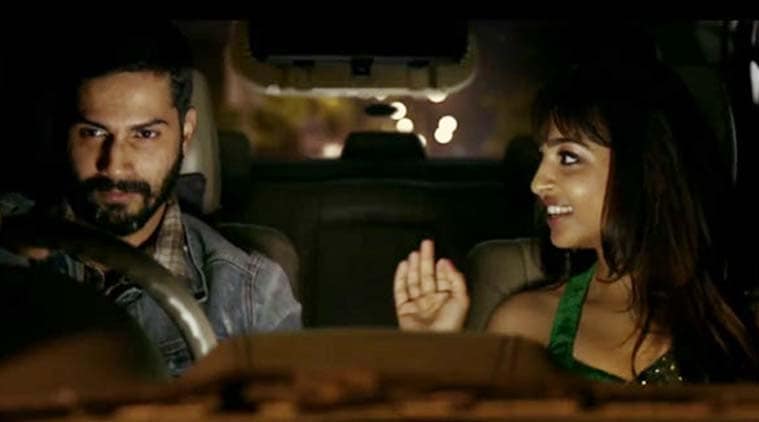 While Hunterrr is her best performance on the feature film level, it's not her best performance of last year overall;
Instead it is in Sujoy Ghosh's short thriller, Ahalya. Her turn as the mythological character is transcendent. The role is changed to that of a seductress rather than an innocent woman and it makes all the difference in Apte's performance. She could have just as easily crawled into the skin of the original Ahalya, yet here her wide eyed, sly smile and liquid like body language entrances not only the unsuspecting protagonist but the viewer as well. She molds her performance with such effect that one is captured watching her, stiff as a china doll.
The fact that Apte has secured a massive role opposite the great Rajnikanth for her next, shows she is heading places. She is also the standout lead in the aforementioned Parched and is making different headways everywhere she goes.
Radhika Apte deserves the applause.
Up Next: A young debutante that runs away with one of the finest films of the year, which is no mean feat...The HIndie Award for Best Breakthrough Actor [Male]
'Nuff Said
Aneesh Raikundalia