Best Editing
Editing is crucial in bringing together the director's complete and wholesome vision as well as best describing the film itself. At the Academy Awards, an editing win has generally made a statement because it has closely associated itself with victories for both direction and film.
That tells you all you need to know.
Champion editors are hard to come by, this one's a marvel altogether; the HIndie Award for Best Editing goes to...
Sreekar Prasad for Talvar!
Perspective is a key in every aspect of cinema, from the visual perspective of a director taken from the written perspective of a writer to the perspectives of different characters on screen.
In the Rashomon like Talvar, perspective plays a key in unraveling the truth of a case that hits hard at home and reality; the film is based on the Noida Double Murder Case that in one perspective can be seen as tarnished by Media's perceptions of events.
It's ingrained into the film that the irony of the edit shines bright. In a startling revelation at a screening and interview of the film [that I was personally privy to]; Meghna Gulzar revealed that she had never met Sreekar Prasad or physically worked with him on the film.
It may seem like inconsequential in a world of online chatting and social network, but such a line of communication can change a film just the slightest that it takes up a whole new meaning altogether. According to Meghna Gulzar at least, it never changed a thing.
Rather the space afforded to Prasad, likely allowed his edit to make an analytical dissection of the film and allow it to attain that objectivity it has been so rightly praised for despite their being no doubt to the stance Meghna Gulzar has personally taken on the case.
His edit is sharp, cold and precise as it needs to be. Sreekar Prasad towers over the film like a Doctor at a surgery, without his hands wavering for a second. Perception plays an important role in the film; with it's key 'Day after The Murder' sequence played over and over with different results and reactions. It's a masterfully constructed sequencing of events all culminating in the 'Grand Meeting' finale.
A good editor knows when to place a cut, the best of them; know when not to. Sreekar Prasad plays on both edges with refined form. Putting together a masterpiece of the ages.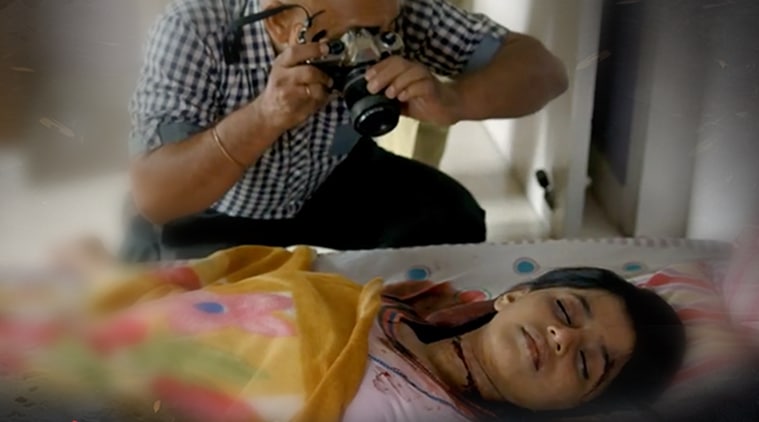 With a huge win and some top prizes to vie for, what does this win herald for Talvar?

It's a definite front runner, but a winner...hard to know...till then...

Up Next: The Magicians weaves their wands and magic sprouts...the HIndie Award for Best Cinematography


'Nuff Said

Aneesh Raikundalia