The Underdog Awards 2014
Welcome to the first ever Official Underdog Awards.
These are films awards that celebrate some of the under-appreciated but best works from the previous year. Now I know, films nominated will not be as unknown as they should be.
Why?
Most of these films would have gone underrated if it weren't for the countless pop culture websites and critics giving them the thumbs up. Still to me these films went under appreciated simply because they neither made the moo-la they should have nor did they garner the awards reception that they deserved in some cases (awards recognition here mostly being just the Oscars).
A few films on these awards will have been Awards recognized heck even Oscars and some will have aspects that went even unacknowledged within those said films, as well. An example is that some nominees come from recognized films like American Hustle, Rush and All is Lost
What this is, is simply another small push for a wider audience to go see the best films that they might not know about in the year.
Like I mentioned in my previous post, the awards will be divided into three categories with each category having sub categories of the award. The category of awards here are suited to the main awards categories from the Academy Awards.
When it comes to great or even good movies, I have a big heart. It's the reason why I made a top 30 of Bollywood films from 2013 when there could have easily just has have been only 10. So the smaller awards here will have the regular five nominations, but the acting and directing awards will have ten and thus the film award will be bumped to a huge twenty. On top of that I will also list the honorable mentions for each award, and for some of those awards there's many!
Note: I would like to point out that I did not nominate any comic book films, as I felt that would have been a bit bias of me...so you will see no superheroes and no 2 Guns, no Oblivion, no Kick Ass 2 and definitely no GI Joe 2 either. Though I would have nominated other geek films like I did with Pacific Rim
Onwards to the first category of the ceremony...
Technical Awards
Basically the 'small' awards in any ceremony, much of where the background stuff occurs from the camera work to the visual effects, the way music is incorporated and how editing perfectly flows the scenes together into a film and most importantly the story that is being visually depicted.
This post will be for the music aspect of the technical awards meaning score and soundtrack
Underdog Award for Best Soundtrack

This is an award that isn't given at the Oscars, rather the best original song is taken into account. The Soundtrack is basically the songs that are laced into the film from those playing in the background to the ones in the foreground (being played by film characters). Most of the time the music isn't original, but are songs made famous by various artists. An example would be AC-DC's 'Back in Black' or 'Shoot to Thrill' playing in the Iron Man films.
Soundtrack also incorporated audio, the recorded sound of the actors and stage action noise.
Honorable Mentions: 'The Kings of Summer', 'Trance', 'The Bling Ring', 'Mud' and 'Only God Forgives'
So here are the nominees...
Short Term 12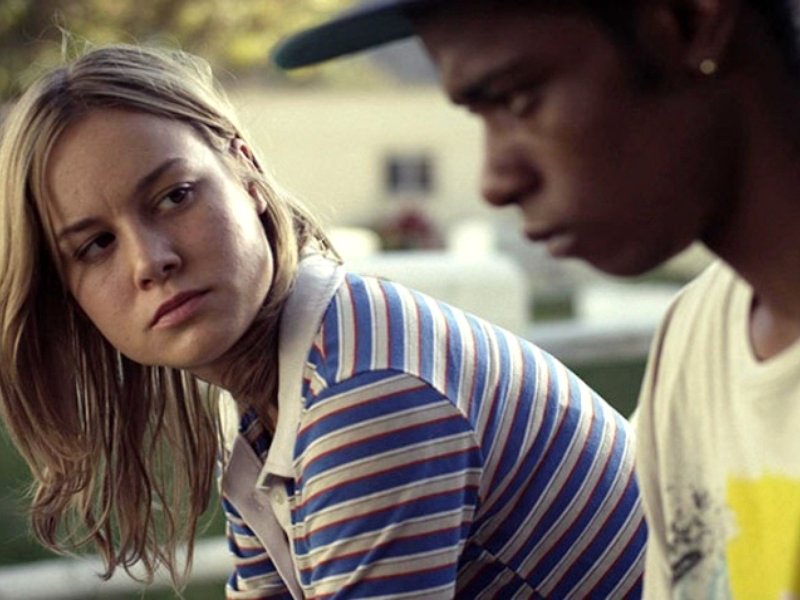 Track: So You Know What it's Like by Keith Stanfield, Brushbroom Glow by The Tree Ring and Wild Again by Canines
This track simply gets on the list because of 'So You Know...', a rap that is as emotionally powerful as it's beats and lyrics that paint the picture of who Marcus (Keith Stanfield) is and what he's been through as a child. Then on the other side is Brushbroom Glow, a melodic piece that fits into the theme and message of the film.
Spring Breakers
Track: Scary Monsters and Nice Sprites by Skrillex, Long Drive by Skrillex, Smell This Money by Skrillex, Park Smoke by Skrillex
Possibly the most popular track on the list with all the electronic tunes jamming up the party scenes and in between, Skrillex composed most of the track for the killer stylish Spring Breakers. Add in some beats by Dange Russ (the rapper who inspired James Franco) and you have a completely brilliantly bonkers soundtrack.
The icing on the cake?
James Franco's beautiful rendition of Britney Spears 'Everytime'.
Metallica: Through The Never
Track: The Ecstasy of Gold, Creeping Death, For Whom The Bell Tolls, Fuel, Ride the Lightning, One, The Memory Remains, Wherever I May Roam, Cyanide, ...And Justice for All, Master of Puppets, Battery, Nothing Else Matters, Enter Sandman, Hit the Lights and Orion
Forget the fact that this is a concert movie, or for that matter it flows the songs with the sub narrative well. Metallica is popular thrash rock at its best and the eccentric line up from their previous albums here shows.
Some of their popular songs are here specifically 'For Whom The Bell Tolls' when the music and the narrative start melding perfectly in a chaotic frenzy. Not to mention three songs from their ever popular Master of Puppets album; 'Master of Puppets', 'Battery' and 'Orion'.
And of course my personal favorite '...And Justice For All' (yes I listen to music from time to time).
Frozen
Tracks: Let it Go by Idina Menzel, For the First Time In Forever by Kristen Bell
2 songs that are so marvelous that just go to show you what a powerful track Frozen had. Sure Let it Go is popular as hell, but the soundtrack in this case 'For The First Time...' deserves the recognition simply because how far 'Let it Go' has reached as a solo alone. To me both songs are equally great and some of the best Disney has given us, and they've given a lot of good ones. Idina Menzel is spectacular as ever but it's Kristen Bell who surprises.
Inside Llewyn Davis
Track: Please Mr. Kennedy by Justin Timberlake, Oscar Issac and Adam Driver, The Last Thing on My Mind by Stark Sands and Fare Thee Well by Oscar Issac and Marcus Mumford
The big snub from the Oscars as I truly felt 'Please Mr. Kennedy' should have been on the Original Song category. It's funny and witty. Then you have every other track sung by Oscar Issac through the film and a musical like Llewyn becomes a masterpiece.
And the Winner is...
Frozen and Inside Llewyn Davis!
Underdog Award for Best Score
The film score is a rousing orchestral composition, instrumental or with a chorus. It is effectively used to set the tone or mood in scenes, evoke the right emotions from the audience or simply add a sense of depth to proceeding such as mystery, tension or romance and lightheartedness.
Honorable Mentions: 'Welcome to The Punch', 'Only God Forgives', 'Prince Avalanche', 'Inside Llewyn Davis', 'Trance', 'Aint Them Bodies Saints' and 'Mud'
Special Mention for Hans Zimmer for his score in Man of Steel, to me he would have won hands down if it weren't for a question of all round bias towards CBM's.
So here are the Nominees...
Johann Johannsson for Prisoners
Bone chilling, dreary and piercing not for the audience but for suburban father Keller Dover (Hugh Jackman) who slowly loses his slowly and methodically loses his soul in his blinding search for his daughter. It makes the viewer depressingly melancholy as the score like a telling wind captures the dread of Dover's actions and the allusion to his coming demise as well as realization of his mistakes. Sadly brilliant that encapsulates this masterpiece.
Hans Zimmer for Rush
From an award mentality stand point, there is no nomination category that should be complete without the acknowledgement to Hans Zimmer's work this year specifically his music in Rush. More so than 12 Years A Slave, it's his score in Rush that has the qualification of being vastly original in comparison to his previous works and still holding that Zimmer style to it.
The score is simply pulse pounding and just matches to the beat of the film. The revving and speeding just molding into the tune and beat. This is by far Zimmer's most accomplished work, and that is no mean feat considering his filmography.
After all it's what made Rush my most anticipated film of the year.
Cliff Martinez and Skrillex for Spring Breakers
As mentioned with the soundtrack, what's dazzling about the music of Spring Breakers is how sensationally Skrillex's tunes are blended with Maritnez's high energy score. Like with the neon dazzled film itself, the music is a blistering but mesmerizing experience on the ears.
Martinez's score is simple mind blowing and then it is bolstered by the flowing waves of Skrillex's work, which just makes a jamming session of a film. As Director Harmony Korine put it, he wanted his film as a pop song and the two deliver. The music basically forms the narrative structure of the film.
Clint Mansell for Stoker
Like with the film itself, Mansell brings a Hitchcock sensation of suspense, goth fairytale vibe and haunting myth to his music. It renders the whole film perfectly like a grim tale full of wonder and mystic. Everything simply unravels in this film with stellar results thanks to Mansell's score.
Special mention to Phillip Glass for his stirring piano based music 'Duet' that just makes the music that much more thrilling and soulful.
Alex Ebert for All is Lost
Another score if looked from an awards friendly perspective should have been on the nominees list for the Oscar for Original Score but sadly wasn't. Along with the cinematography, it is Ebert's grandiose music that gives weight and character to nature as beautiful and as dangerous it can be.
What's funny is that, it won at the Golden Globes. The depths to which the score work are hard to justify, but Ebert's work creates wonders on its own and was what kept me hooked to the film.
And the Winner is...
Clint Mansell for Stoker!
Next: The awards for Best Original Screenplay and Best Adapted Screenplay
'Nuff Said
Aneesh Raikundalia