The Underdog Awards
So Part 1 just got finished, time for part two. So let's get going with the awards...
First a recap of some things.
-The Awards will include a few recognized films of the year. Simply because I cannot watch the underrated films of the underrated films, since those would be hard to find
-Among the films here, there are also those that have been award recognized and even Oscar recognized.
-There will be five nominees in the small categories, ten in the acting and directing and a stagerring 20 in the film category simply because I'm too nice and there were too many good films this year. Heck there's even a honorable mentions in each award list.
-Best soundtrack was jointly won by Inside Llewyn Davis and Frozen where as Best Score was won by Stoker...
here
is where you can see the nominees and ceremony for that bit
Now let's move on to...
Basically the 'small' awards in any ceremony, much of where the background stuff occurs from the camera work to the visual effects, the way music is incorporated and how editing perfectly flows the scenes together into a film and most importantly the story that is being visually depicted.
This post will be for the writing aspect of the technical awards meaning Original and Adapted screenplay
Underdog Award for Best Adapted Screenplay
An award for the best written screenplay that is adapted from a different source whether it be a book, original film being remade or a sequel to an original film using the characters from the said film or from accounts of real life incidents. But just mostly a book.
Beyond that the award is judged by the writing of the film, the characters, the plot, the dialogue and the way the narrative plays out on screen
Honorable Mentions: 'The Conjuring', 'Prince Avalanche', 'Pain and Gain', 'Hunger Games: Catching Fire' and 'The Iceman'
Scott Neustadter and Michael Weber for The Spectacular Now
Based on 'The Spectacular Now' by Tim Tharp
Spectacular Now is both a heart warming and heart breaking story of Sutter Keely (Miles Teller) and Aimee Finecky (Shailene Woodley) facing their last year in High School. The film captures just the right emotions and realistic drama any student would face knowing the last of their best years will definitely be behind them. To top it off, it gives us characters that are emotionally drained through a rollicking narrative that paces itself well and above all else wonderfully punctuates the tale with ambiguity.
Real characters, real issues and real heart makes a powerfully resonating film and brings back sweet memories of years gone by.
Jennifer Lee for Frozen
Based on 'The Snow Queen' by Hans Christian Anderson
From what I've read and heard, Frozen is far from faithful too Anderson's fairy tale. The first thing too note is that the meat of the plot and concept have been taken from the tale, Anderson's previous work is rife with sexism while his Snow Queen is his most feminist work.
Where in Queen, the leading lady saves her male friend who has an ice shard lodged in his heart, Elsa the snow queen must save her baby sister. Both book and film give respite to Anderson and Disney, who have always been chastised for their misogyny.
Frozen is more like a classic fairy tale in lieu of Disney's funky style, yet it is also commendably modern in respect to the fact that it is far more about two sisters than any prince saving a princess. It even makes fun of Disney's old genre tropes, such as the mysterious Prince falling inlove with the Princess on the day they met. Turning that into a more realistic situation where the Prince is actually an evil douchebag. Written with some great satirical elements, and wholesome fun.
Frozen is essentially Disney at its best without being its worst.
Richard Linklater, Julie Delpy and Ethan Hawke for Before Midnight
Based on the characters created by Richard Linklater and Kim Krazan
So Before Midnight got nominated at The Academy Awards, but I still feel as an overall piece of writing heck even as a film it got overlooked.
What the trio really hit right was getting the audience to once again care for the romantic tale between Jesse (Ethan Hawke) and Celine (Julie Delpy). What's worse is that once you get into the film, you realize how normal, real and above else slightly depressing their marriage is. These are characters we fell in love with, because they fell in love with each other.
Their story is as much as the viewers as there's, and theirs the aura of poignancy and teary eyed sadness as we witness what might be the end of something that just shouldn't have started. Personally for me, it was as touching to watch the two together as it was emotionally wrenching knowing that their love could have been different if it had ended with the first film. Those fleeting moments form sunrise to sunset are that much more valuable, not to forget the foreshadowing from those films that is typically yet uniquely paid off here.
Of course we cannot fail to mention just the right amount of discussion these two characters have. Midnight is another deeply enriched talk-athon about a complex and loving relationship and beyond.
John S Baird for Filth
Based on 'Filth' by Irvine Welsh
Filth is an equally dark film as it is a book, it's basically the character study of a despicable man and his downfall amidst his ambitious machinations against his own so called friends. Sick in the head, Bruce Robertson (James McAvoy) is someone that just cannot be saved and the lowest of scum yet you can't help but be captured by the narrative simply because of how badly he fails and how better you feel for it. The nail in the head of course is Bruce's deep dark secret that makes him slightly pitiable if not likable.
Add to that some pretty hilarious dark comedy and creepy awe inducing moments with a well developed character at its core and you have some terrific writing to talk about.
Joss Whedon for Much Ado About Nothing
Based on 'Much Ado About Nothing' by William Shakespeare
Whedon's MAAN is an adaptation of the Bard's comedic play of the same name set in a modern context (of sorts), yet what creeps up at you is that Whedon adapts the dialogue from the original as it is. For the first few minutes it takes getting used too, but once the film gets going its entertaining to see the performers on screen do justice to Shakespeare's words.
A near perfect adaptation which is an issue since it doesn't require much effort as a writer for Whedon, but even though the screenplay is so faithful to Shakespeare's work that you cannot be but amazed. All the neat character ticks and situations are in place as should be and Much Ado About Nothing becomes a piece worth loving.
And the Winner is...
Richard Linklater, Julie Delpy and Ethan Hawke for Before Midnight!
Underdog Award for Best Original Screenplay
Same system of reviewing is used in Original and Adapted screenplays, the difference being that for this award it's important for the films story be manifested from an original idea. These days originality in films is hard to come by, even films with no prior source seem to take influence from previous works or simply be marred by similar genre tropes. This means finding movies with really innovative ideas, but at the same time not to forget the better written pieces however much so you've seen them on screen e.g. the always superior writing gone into coming of age stories that are somewhat typical nonetheless.
Honorable Mentions: Enough Said, Ain't Them Bodies Saints, Spring Breakers, Stoker, Byzantium, In A World, The Worlds End, Touchy Feely and The Place Beyond The Pines
Aaron Guzikowski for Prisoners
The theme of Prisoners basically falls down to one thing; Ethics. A psychological thriller based on the exploration of it's two protagonists and the exploration of ethical conduct acted out by Keller Dover (Hugh Jackman) through torturing just a suspect in the capture of his daughters. Aaron fleshes out some complex characters who battle their own personal demons alongside a case that gets just as twisted as the maze behind it.
Symbolism is also a stirring key in establishing vital plot points including what should have been an obvious twist that is made unpredictable by the narratives larger outlook.
Greta Gerwig and Noah Baumbach for Frances Ha
In bare bones, France Ha is another coming of age drama except it's dazzled with such wit and stylistically suited to indie gems of old. The writing is quick and contemporary, it takes the best of both world; heavy dialogue based conversations and deeply characterized moments of silence. Gerwig and Baumbach also create a compelling and three dimensional female character (a rarity you wont believe) to follow through in her journey as she learns to grow up and become a better person not just for herself but for those around her.
Sure the writing lacks a proper narrative pace, but in turn encompasses itself with an oddly fluid motion of scenes that just dissect character perfectly. I love films that deeply or even easily explore character, I really loved the first time effort as a writer put in by Gerwig. I love Frances Ha.
Joel and Ethan Coen for Inside Llewyn Davis
On any given day it's hard to beat the writing that the Coen Brothers churn out. Equal parts black comedy and equal parts melancholic character study of a wide breadth, Inside is one of Coen's new age best and surprisingly the most snubbed movie of the year.
Coen's work here establishes Llewyn, a man who has seen the highest and now faces the lowest in his career and life as a whole. An exemplary outlook of a character who is as endearing as he is hateful. It effectively adapts its artistic setting and era, and explores a deeply moving subject on the unabashed ego and drive of artists who fail to compromise for their betterment and stick to their own fleeting or already washed away fame. A bleak story perhaps, but one that deserves to be heard and understood.
Destin Daniel Cretton for Short Term 12
Taking a very vital subject, Cretton turns it into an unapologetic and brutally honest look see that makes Short Term 12 profoundly evocative and memorable. Cretton's work firmly explores the issues plaguing a group of at risk teenagers and their equally damaged care taker Grace (Brie Larson).
Giving us some effective characters to look from, the film firmly entrenches itself in realism and highlights an important issue with stirring fervor and a near perfect dramatic narrative structure. This is a film simply viewing just to see how well the script comes across with its message, without ever being heavy handed or disengaging.
Jeff Nichols for Mud
What Mud is, is two intriguing plots revolving around a rippling romance and a touching coming of age tale. Even then, Nichols crafts these two running plots with utter genius and blends them together without compromising each other. Add to that, the fact that as both writer and director; he paints the picture in such a way that it reads like a boyhood fairy tale and adventure saga in lieu of Huckleberry Finn.
Nichols creates intrigue with how he pulls layers of the stories of his titular character Mud (Matthew McConaughey) and gives the viewer that mystic feel thanks in part to how he handles its lead protagonist Ellis's (Tye Sheridan) character arc and development. Nichols also goes on to craft some really thrilling moments giving the film a well rounded structure that moves it along without ever being dull.
This one was hard to decide on, but the winner is...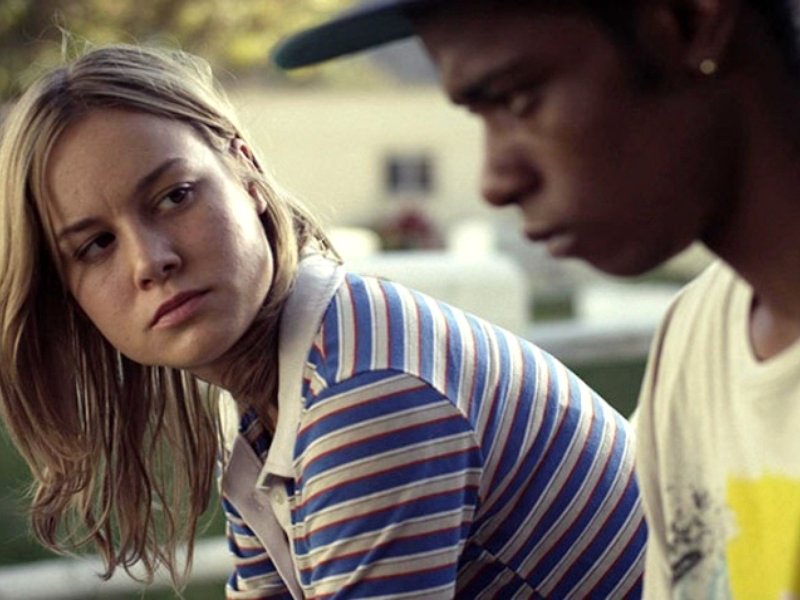 Destin Daniel Cretton for Short Term 12!
Well those are the writing awards
Next: The final part of the technical awards which are actually the technical aspect of technical awards (I don't why all these were called technical then) but anyways...these next awards fall on director category except best director will be awarded later. Director category because whenever I review movies, I just put these aspects such as editing into my director part of the review.
Truly 'Nuff Stupidity Said
Aneesh Raikundalia