Fan Cast
JUSTICE: NEW FRONTIER
Welcome, to my first official CBM (Comic Book Movie) Fan cast. After the colossal success of The Avengers, Warner Bros. (Parent Company to DC comics) decided they needed t

o bring to screen their iconic characters in a Justice League movie.
Warner Bro.s were kicking themselves once they saw the amount of moo-la a geek king Joss Whedon directed Avengers made. Joss was the man they fired after having him do multiple spectacular re-writes for the Wonder Woman movie he was meant to direct.
While the Marvel Cinematic Universe was built from the

ground

up and took 5 movies to get the Avengers team-up. Warner has decided that Justice League will begin the branching out of their franchise. They will negate the involvement of previous movies; Dark Knight Trilogy (hopefu

lly, I mean who wants a John Blake Batman)

and the massive flop Green Lantern (thank god!!!). The only prelude will be to the icon himself, The Man Of Steel. If the trailer is anything to go by that might be a super-hit and in turn fast track the way to Justice

(see the trailer at the end)
Anyhow, let's

discuss

the 2015 Justice League movie. I don't actually believe this is a good idea, unlike the Avengers, Justi

ce

League is made of iconic characters and the A-listers of DC comics while Avengers is made of B-Listers. Even though I thought I would get into creating a fan cast, I have already thought of a story hence the title but it still needs a little quirks. So in this post all I will present is the casting choices I have decided on, plus the inclusion of the cast mem

bers necessary from The 2013 motion picture Man of Steel. Here it goes;
Justice League
Henry Cavill as Superman/Clark Kent/Kal-El
This casting choice is quite obvious, I am putting my bet on Man of the Steel, that it will come out as one of the best CBM's of all time and the best Superman movie ever. I mean look at the talent; Zack Snyder as director is known to perfectly adapt comic book's to screen (see Watchmen and 300) and Christopher Nolan as producer (see The Dark Knight Trilogy). Hence the star of The Man of Steel gets the nod as Clark Kent and obviously

Superman

.
Ryan Gosling as Batman/Bruce Wayne
Women find him handsome (Bruce Wayne:check), he can act the part of brutal fighter (Drive:check). There are many candidates for the role of Batman, one of which is Ryan Gosling. I chose him because of his potential in intense, dramatic and also flamboyant acting. Gosling's stock has brilliantly rise

n

in the past few years but he is still at the cusp of popularity and unlike his

contemporaries

Gosling hasn't been part of a mega-franchise. While he may not emulate Christian Bale,

his prior performance can bring him to play the brooding caped crusader.
Gina Carano

as Wonder Woman/Diana of Themyscira
She's

beautiful

, she's got the acting chops (see Haywire) and she can kick ass (after watching Haywire, ask Ewan Mcgregor and Michael Fassbender). Gina Carano is a former MMA fighter so her training provide ample oppurtunity in proving herself as the female comic book icon and member of DC's trinity. This is a perfect casting choice and hopefully Warner realise this instead of placing a typical face with a wafer thi

n body in the role.
Chris Pine as Green Lantern/ Hal Jordan
Yes, we currently saw a Green Lantern movie and Ryan Reynolds was great in it for the script he was provided. But the special effects and the piss poor script as well as adaptation of the comics means we need...nigh...deserve a

reboot

. I can't take credit for this casting choice as I saw this pick on many fan-casts. Pine performed spectacularly in Star Trek (2009) and thus I chose him for the role of Hal Jordan who is similarly cocky yet he really isn

'

t a ladies man but also more of a geeky jock (unlike the 2011 movie's script which made him a frame by frame copy of Robert Downey Jr.s Iron Man without the typical RDJ charm). I'm sorry,

I'm

hating a lot on the Green Lantern movie. Anyways, to

do Justice (pun intended) to the Green Lantern, Pine will actually helm this first flick as one of the three main stars alongside Wonder Woman and my next pick for Flash.
Bradley Cooper as Flash/Barry Allen
He is hilarious (see Hangover) and he can actually act (see Limitless and Silver Linings Playbook). Bradley after Hangover was actually a choice for a failed attempt at making a Flash film (by the Green Lantern script-writers, thank god!!!). He may seem more able to play the hilarious third Flash; Wally West, but I think he could do well as the ever-popular Barry Allen and would provide good chemistry with romantic link Iris West (who

I choose to be, his friend; Kristen Bell).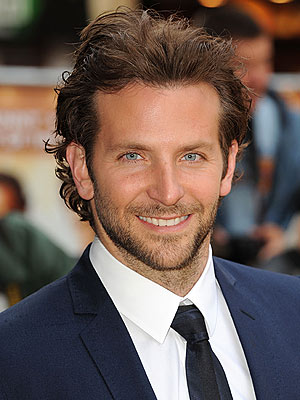 Idris Elba as Martian Manhunter/John Jones/Jo

nn' Jonnz'
Elba has the acting talent (see HBO's The Wire), the action chops (see The Losers), the CBM experience (see the Losers and Thor) and also a booming voice. Like with Mark Ruffalo as Hulk, he can

do the motion capture performance for a full CGI Martian. This will be a stellar pick and will be interesting to see considering he is also a part (albeit small one) of the Marvel Cinematic Universe.
Mila Kunis as Zattana

Zatara
With The Avenger being low in the female kick-ass count (although Scarlett Johansan was bad-ass enough), I decided to bring in two female heroes and another bit missing in the Marvel blockbuster; Magic. Unlike Gina Carano's Wonder Woman, Zattana relies on her magic. Most comic fans would scoff at this choice but let me make it clear; I am choosing not only her but some of these actors as a blend of perfect choices yet those who studio executives may consider. I know it's sad following the studio model but even they choose actors based on current popularity. Mila Kunis at least has actual acting talent (see Black Swan) and I am sure could pull of

f the characters sultry costume.
Supporting Characters
As with Cavill's Superman she has already been cast for 2013's Man of Steel, hence her inclusion in th

is fan cast.
Hugh Laurie as Alfred Pennyworth
He's a British talent and has the stick like frame that is Alfred, although he may seem a little young that can allow his

characterization

to be that of a much more bad-ass Alfred like from the Batman: Earth One graphic novel. It also makes sense in context to his medical, fighting knowledge he provides Bruce since Alfred was part of the army. Alfred has always been perfectly cast in the performance department whether it be Michael Gough (Batman film Qu

a

drilogy) or Michael Caine (Dark Knight Trilogy) but with Laurie not only is th

ere the acting talent but also the actual look, provided he shaves his head.
Bryan Cranston as James Gor

don
He is bad-ass as the titular Walter White in hit TV series Breaking Bad and from what I've heard he gives a fun performance in Ben Affleck's Argo. His hair from Malcolm in the Middle mixed with his look from Breaking Bad provides the best looking Gordon. But perfectly adapted looks are not everything and Cranston has got the acting talent to prove; if you don't believe me, ask

those three emmy awards sitting on his shelf.
Naiomi Watts as Vicki Vale (cameo)
Batman's own Lois Lane, she's a feisty reporter and will have a small cameo in this movie as she is stood up by Bruce. Presenting a view of Bruce's agenda as Batman getting in the way of his facade as Bruce Wayne, eventually allowing Vicki to becom

e more of a thorn in Wayne's side (in the rebooted Batman movies) and soon learning his secret.
Lynda Carter as Queen Hippolyta (flashback)
I decided for her to play the Queen of Themyscira and mother to Wonder Woman as a nod to the TV

show where she played Wonder Woman her

self

. She will only appear in flashback to C

arano.
Nathan Fillion as Steve Trevor
He's old, but he is a geek favorite. Nathan is a friend and Joss Whedon regular so now this might get complicated but Fillion voice

d Steve in the animated adaptation of Wonder Woman.

His acting is spectacular i

n both Firelfy and Castle.
Rachael McAd

ams as Carol Ferris
She's a stellar and very underrated actress and can make a believable pilot and buisness woman unlike the dull Blake Lively (Carol Ferris in 2011's Green Lantern).
Dennis Quaid as Colonel Rick Flag
A tough actor is needed to potray Flag and no one screams Colonel like Quaid who embodies a veteran soldier perfectly, check GI J

oe: Rise of Cobra.
Kristen Bell as Iris West
The choice for Iris West was simple as Kristen Bell is a good friend to Bradley Cooper. The only problem is that she is blonde where as Iris is brunette

and her acting talent is average.
There will be other small supporting roles to fill with; Kyle 'Ace' Morgan, Abin Sur, Dr. Saul Erdel, Guardians of the Universe, Atrocitus, Captain Boomerang, Amazonians, Aquaman (cameo), Shazam, Dr. Fate, Spectre, the first Black Canary a

nd Hawkman.
I have chosen a really interesting plot that hinges on not revealing the villain till the third act and being saved for subsequent movies. The only villain I will use will be apart f

rom the big third act reveal;
Nicolas Coster Waldau as Deacon Blackfire
The dynamic Jamie Lannister from Game of Thrones, Nicolas has a great flair for the dramatic and is an eccentric performer if his

performance

in the aforementioned show is anything to go by. Unlike his obscure comic book counterpart (who leads a underground Gotham cult) Blackfire will be the leader of the mysterious Cult of Center in the movie.

He will be aided by a few cult members in Gotham.
My main reason for a surprise villain is because the movie is meant to concentrate on it's heores. I called the movie Justice rather than Justice League because the team would not form until later stages rather the movie will see these heroes acknowledge each other and would include multiple team up's. In the end is when the DC trinity (Superman, Batman and Wonder Woman) would meet up to consider creating a team. Once I complete my idea for a storyline,

I will post it here.
'Nuff Sai

d
Aneesh Raikundali

a
PS:

Watch this space and enjoy the Man of Steel trailer below;