Teen Titans TV
Game of Thrones
Episode: Season 3 Episode 2 "Dark Wings, Dark Words"
Director: Daniel Minahan
Writers: Vanessa Taylor
Main Cast (of Episode): Peter Dinklage as Tyrion Lannister, Sophie Turner as Sansa Stark, Lena Headey as Cersei Lannister, Kit Harrington as Jon Snow, Alfie Allen as Theon Greyjoy, Isaac Hempstead-Wright as Bran Stark, John Bradley as Samwell Tarly, Maisie Williams as Arya Stark, Nikolaj Colster-Waldau as Jamie Lannister, Diana Rigg as Olenna, Jack Gleeson as Joffrey, Natalie Dormer as Margaery, Sibel Kekilli as Shae, Ciaran Hinds as Mance Rayder, Kristofer Hivju as Tormund Giantsbane, Rose Leslie as Ygritte, Mackenzie Crook as Orell, James Cosmo as Jeor Mormont, Natalie Tena as Osha, Ellie Kendrick as Meera Reed, Richard Madden as Robb Stark, Michelle Fairley as Catelyn Stark, Oona Chaplin as Talisa, Jon Dempsie as Gendry, Rory McClane Sandor 'The Hound' Clegane, Paul Kaye as Thoros of Myr, Ivan Rheon as Ramsay Snow, Gwendoline Christie as Brienne of Tarth and Thomas Sangster as Jojen Reed
Pros: -We get an intricate look at the more popular (or at least my favorite) group of characters
-New characters are introduced with a bang, but the writer makes sure not to let them take away from the story or each other
-Fine performances especially from Nikolaj, Maisie and Diana Rigg
-Allusions to a lot of things to transpire such as when Lord Kastark remarks that Robb has lost the war, due to marrying Talisa
-A tad spice of humor to the story.
Cons: -The pace of the season is still plodding, with ten episodes to go I highly doubt the interesting bits of book three will be explored. This may cause loss of the casual viewership to the show.
-No resolution to Dany's conflict and the surprise reveal from the previous episode.
-Apart from the climatic sword fight, there isn't much action to be had.
-The special effects of the Wolf are much better but still jarring
-No acknowledgement that we saw Roose Bolton's bastard Ramsay Snow on-screen. Viewers who neither read the book or seen a picture of the actor will just think of him as a leader of the torturers. Even I'm not sure if that was Ramsay.
Score: 8.1/10
Best Performance: Nikolaj Colster-Waldau as Jamie Lannister
Best Scene: The climatic sword fight between Brienne and Jamie, it injected some adrenaline to a dull episode. Book reading viewers complain that Jamie was to easily beaten and it was not acknowledged that it was cause he was malnourished. What do you expect?! Its a TV show, the point is to visualize, imagine and understand. Not everything needs to be explained.
Best Dialogue: Forgive my language, "It's a shame the throne wasn't made out of cocks, they'd never got him off it."-Jamie Lannister (regarding the deceased Renly's claimant as King and his homosexual tendencies)
Story
This weeks episode sees show-runners an regular writers David Benioff and D.B. Weiss take a break. Instead Vanessa Taylor takes over, surprisingly this is great as it adds a much needed dose of humor to a very dark show. This

is

one of the best parts of her writing as it gives time for some really good interactions between some established characters and prevents the pace of the story from lagging

more than it already does.
Yes, this episode is practically a second premiere as many reviews have mentioned. Some of the fan favorite characters make their much awaited returns here while other characters get big introductions. All these events may cause an over abundance of excitement or a

h

odge-podge of stories, but eventually it actually hits a snag in the middle. The epi

sode ends up memorable in bits and pieces, but overall falls flat.
Like I mentioned in the previous review, there might be a light at the end of the tunnel. The book this season adapts (A Storm of Swords) also starts of slow but ends in a magnificent manner. Unfortunately between a week it hit me, the book has been divided into the next two seasons thus some of the more interesting bits will be cut of for Season 4. Not a good way to entice casual viewers. I guess this may be one of the reasons why the enigmatic characters

of Jojen and Meera Reed were introduced now rather than before (in the series they come in at book two; A Clash of Kings).
Speaking of the Reed siblings, it's nice to see the injection of new characters even though it takes a lot of focus away from older ones. The use of the Reeds is interesting in aspect since in the second book Bran obviously knows who they are. Here it takes a while but the two (Bran and Jojen) are able to bond over their father's war time stories. Meera seems slick as always and as mentioned above the mystery to Jojen's 'powers' are kept intact to at least savor a decent

arc for Bran through the season.
One of the biggest clicks is Vanessa's writing with Diana Rigg's (Olenna) acting. Her humorous quips are much as good thanks to her performance as they are to the writing. In between their is a good inclusion of foreshadowing as to what might transpire. Knowledgable audiences may notice some tidbits from Robb's own banner-men losing faith thanks to his marriage to Tyrion's weird

attr
action towards Sansa
, not to forget the different news Bolton brings to Robb (that the Iron born including Theon ran from Winterfell after burning it) than the truth (Ramsay has taken over Winterfell and Theon is not to blame, he is being tortured secretly) which alludes to his

allegiance

in the war.
The best part is that the writer gets the characters. She understands that Tyrion is more of a true romantic at heart but still at times perverse. She handles the sparkling and entertaining chemistry between Margaery and Joff

re

y as well as Jamie and Brienne with deft ha

nds.
Overall the writing is really good. The dialogue and screenplay are interesting, Vanessa gives the show another unseen or underused dimension. However the need of introduction to the other half of the series really bogs the show down. The worse thing is that with a show as good as Game of Thrones, the story of the

episode

cannot become borderline terrible making you still watch it even though it's just basically flat (neither up or down).
Direction
In all honesty, direction is not a vital bit to TV production but for some odd reason (since I virtually have no idea a

bout direction)

I seem to find it easier to talk about it

rather than reviewing the show runners.
Anyways Minahan returns from the previous episode for his last go around on the director's chair (this season). He once again handles his cast brilliantly, each is given their time an

d no one technically feels out of place. The lighting and settings are aptly used.
As I said, neither do I have knowledge of TV directing or how much a director is involved when he is on and off the show. His writers once again leave him off any big reveals thus preventing the detailed camera

shots that come with the build and reveal of suspense.
F

rom next week I might see if I would rather change this portion to look

in onto the Show-runners and what they do.
Score:8/10
Performances
Once again with the bolstering of the cast, only some people really get time to flex their acting muscle. Lena Headey is missing through the show, it's either her expressions or the lack of any sinister character beats (this episode

)

but Headey seems disinterested. Her lack of ambition is trumped by both Oona Chaplin and Richard Madden, their chemistry is a bit lacklustre and I feel it would have been better left unexplored like in the books. Madden should be given more interactions with Michael McElhatton's Roose Bolton, this way Bolton would get development for future seasons, it would give us a peripheral

on

Ramsay Snow and establish background to one of the key moments that could be the peak of th

is season.
Seeing Jack Gleeson not getting slapped is depressing but the fact that Margaery may just be getting to him mentally is exciting. Natalie Dormer allows the actor to play another whole dimension,

initially

TV viewers would have felt Jo

ffrey as

asexual but here he seems to be slightly attracted to what he thinks is a reflecting mirror to

him. Then again the end seems to show that it may be because Margaery is playing to his violent nature.
Dormer really shines, there is always someone a step ahead of her but she still gets to be a great actor in the show. It's no secret that

J

offrey's head may be on a chopping block, but it would sad to see Gleeson leave the show since he has become one of its most enter

taining aspects.
The big news this episode is a bunch of new characters and the return of old favorites. First up is at the King's Landing; Diana Rigg (007 On Her Majesty's Secret Service, The Avengers TV Show) really settles in well with the writer's humor. Her get me cheese line got me rolling with laughter, something GoT has never done. She plays the character true to book with the

classic

wit, snark and undeniable hard hitting manner. Rigg and also credit to the writers bring the best yet from Sophie Turner in just one moment. 'He's a Monster!' will remain an iconic line from the TV show, this is possibly the small spark of Sansa's turn to a much more tougher character

worthy

oof the title of Lord (or Lordess?) of Winterfell.
While Jon Snow's scenes were pointless apart from explaining a warg to set up Bran, seeing Ciaran Hinds again is good. Mance really gives you that shadowy menacing vibe and that's largely thanks to

Hinds ability to communicate his dialogue with the booming voice and intense body language. Unfortunately there was not enough of Rose Leslie, because I am seriously in love with that actor. Kit Harrington gets to double play

beyond the wall and with Bran.
Being a POV character means that John Bradley has to carry a bulk of drama, Bradley who played Samwell crisply in his bumbling side kick form

does the drama exquisitely. His crying may seem tiring for the Watch, but viewers have the closer emotional connection knowing what he has seen. This would come off as comedic like before if Bradley didn't put wait to

his emotional expressions.
The next new character introduced may be Ramsay Snow, whoever was heading the Theon Greyjoy torture seemed to have Ramsay's mean streak althou

gh none of his famed ugliness. Bolton was pushed back to the third season in favor of the second where in the books he is actually the man that initially helps Theon run Winterfell (of course in disguise).
But the shows big new stars are the arrival of the Reed siblings. This entertaining duo may have been shortchanged from season 2 but I'm hopping they make a big impact. To a casual audience they get an actor who may have been more visible to them before in; Thomas Sangster (Love Actually and Nanny McPhee). The child star is all grown up and he handles his character well, the writer leaves no stone unturned in making Jojen interesting but enigmatic and Sangster carries this through perfectly on screen. Ellie Kendrick as Meera is going to be another bad-ass female character in lieu of Osha, Yara and Arya.
Speaking of Arya, she alongside her motley crew meets the brotherhood without banners, the only standout (due to screen time) is Paul Kaye as their leader Thoros. Her part alongside all this here isn't much interesting apart from the try for her being tough and the return of the 'Hound'. Maisie Williams pulls it off but her arc here like the show doesn't pick up until the end.
Then there's Tyrion, Peter Dinklage has been a sensation to watch. This episode really lets him play the comedian with his perverse nature that has since been subdued due to Shae and his involvement together. Their romantic scenes are touching (pun definitely not intended), and just the right amount of build for the season (or seasons) end.
What however becomes the shining moment is the verbal and physical jousting between Brienne and Jamie Lannister, I have made it clear of my liking of the character; The Kingslayer. Nikolaj plays Jamie in his cocky self and really get's the boon of spectacular dialogue, he is more funny than usual and even evokes some dramatic sympathy with his expressive delivery of the line "We don't get to choose who we love". It's something that by now you (as viewers) should notice is building to his turn for the better.
Even with Jamie I can't forget Lady Catelyn. One of the best delviery's I have seen, Michelle Fairley gives this a push and essentially rounds out the spiritual rupture caused by her deeds. It's starkly haunting and sad making her a likeable character, somehow the allusion that she didn't give Jon Snow what was promised makes me inclined towards touting him king at the end of the series and books.
A whole range of great performance from characters new, old and returning. Dialogues really strengthened the actors works that would have been in jeopardy due to their screen-time. Still for every Peter Dinklage there's an Emilia Clarke and for every Nikolaj it seems there's an Oona Chaplin.
Score: 7/10
Score, Make-Up and Costumes
Once again a good showing, and nothing I have to really comment on anymore. Some of the poignancy during Catelyn Stark's reveal and the score less battle between Jamie and Brienne are notewor

thy.
Even in costumes, this week the explanation by Cersei

to Joffrey regarding Margaerys dress code puts her character's fashion into sensible terms.
Score: 10/10
VFX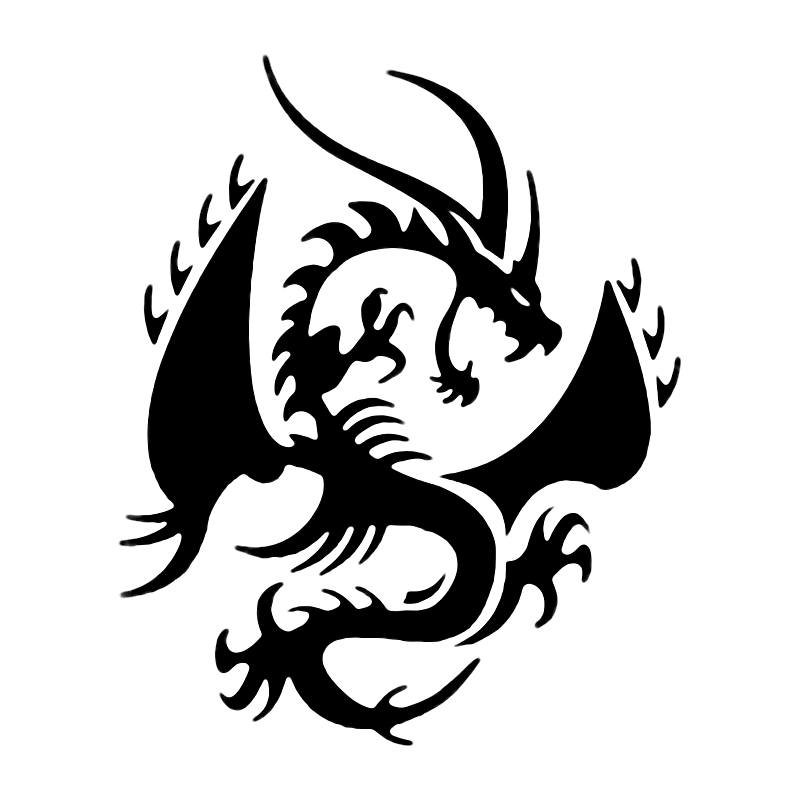 The special effects are another much better part this time round. With only the Wolves to draw on, everything looks good. The advantage I see here is because of the Wolves matching the Northern color

palette

of greys and blacks unlike the dragons gree

n/red which are visibly fake looking alongside the east's dusty browns. Effects are then even still a bit jarring.
The title credits as usual are awe inducing.

.
Score:
9/10
So overall, on a technical basis this episode goes down than last weeks but truly this one wa

s a bit dull. Still though a bad GoT episode is better than anything else on TV.
'Nuff Said
Aneesh Raikundalia