Andaz Apna Apna
Celebrating 20 Years

I made it clear last year, I am a huge Bollywood fan, so long as it's good cinema in my opinion. My love for the whacky Hindi comedy movies of old is unparalleled. I adore the classics (even if I never got to see them in theaters), from Gol Maal to Jaane Bhi Do Yaaron and from Chashme Buddoor to Bawarchi.
While the films listed above may have iconic status and be the best of the genre, there's one film that holds a larger grasp on my heart and soul. This is none other than the cult classic; Andaz Apna Apna.
Released 20 Years ago on this date, Andaz Apna Apna is a zany comedy starring Aamir and Salman Khan. If you scroll to the bottom of the blog there's a list where you'll see that it is my 3rd favorite film of all time (and it will most likely stay so as the list gets updated).
But don't let my words fool you, Andaz Apna Apna also has acquired iconic status through the years it toiled after being a flop at the box office on 11th April 1994.
Aamir and Salman at their best!
For me, I discovered the film at the age of 7 and I never looked back. Since then I have watched and laughed through the feature 23 times.
Everything about the film screams instant classic.
The unforgettable dialogues like 'Gogoji Apka Ghagra' to 'Thaki tiki, thaki tiki, thaki tiki, thai!' and of course the oft quoted (by me)
'Pitaji aap mahan aap great hai , aap dhanya hai, aap pujya hai, aap jaisa pita duniya mein nahi, balki aaj mereko ehsaas hai hua ki aap toh purush hi nahi.'
I'm not going to write them in English, because they will be lost in translation.
The Legendary Crimemaster Toto, sorry Gogo
The mind blowing scene inducing laughter. When Teja reveals his master plan to take his brother's money so that he can make a poultry farm and sell eggs...see reading it isn't funny, you have to watch the film and that too without subtitles.
Some catchy campy Indian music, specially the tuneful 'Do Maastane Chale'
And of course those Over The Top pitch perfect performances by everyone especially the two leads, Paresh Rawal as Teja and Uncle and of course Shakti Kapoor as Crime Master Gogo.
This is a comedic genius worth the watch.
So Celebrate Twenty Years today by Watching this juggernaut of laughs and love.
This is as much I can say, cause this is a special film to me so it's hard to write about. I can't write the funny scenes, cause you need to watch them for it to be funny.
But watch it and weep...tears of joy that is!
'Mera naam hai Crimaster Gogo, aankhen nikal ke goti kehlunga goti. Mogambo ka bhatija, GoGo!'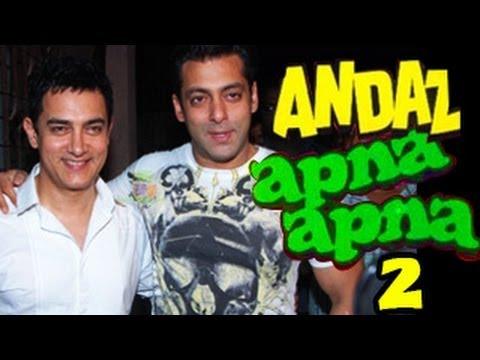 20 Years on and still waiting for that sequel