Tintin's Top Ten
Most Anticipated Hindi films of 2016

Before we get started, I would like to spend some time to reflect on the past year in Hindi cinema. Coming from what is somewhat a to be insider perspective, now that I have become a part of a film school in India [setting up a career in the Hindi film industry]; I now have to tread lightly in my criticism [hence no worst of Hindi cinema 2015] :D :P
Still, the past year has been a tad disappointment especially when considering the past decade in itself that has seen great content being churned out in regularity despite the number of unnecessary blockbusters and commercial films also spat out.
This year did see a slew of mega commercial film being released as usual, headed by the stars of the industry; some were surprisingly good [Bajrangi Bhaijaan], some I didn't even bother with [Dilwale] and then some were an example of shoddy and lazy filmmaking to the hilt [Welcome Back].
And finally there were also those that came as an immense shock disappointment [Shandaar and Roy]
Even the best of list this year is well...not really best of...
This years films do contain a few that may stand the test of time, yet not so many that would necessary deserve a mention in any other given year.
Of course one should for the sake of these efforts take into account my now increased knowledge in filmmaking, hence my enhanced criticism of these films as well as for one other major factor.
That factor?
My eyes being opened to the potential of Regional Language cinema [Any Indian film, not in Hindi; the national language]
I have seen quite a few great regional films through the years; mostly Tamil and Malyalam, but this year simply blew me away.
I managed to take a sneak peak at not only the stalwarts of the year released in the theaters such as Court [Marathi], Killa [Marathi], Qissa [Punjabi], Kakaa Muttai [Tamil], Baahubali [Telegu] and more but also those as of yet unreleased and touted as the best of the best in film festivals such as Chauthi Koot [Punjabi], Visaranai [Tamil], Thithi [Kannada] and more.
The year has been an overall disappointment, and here is a look at how each of my most anticipated films from last year did for me;
NH10
Though I wasn't too happy by this film, Anushka Sharma did do something different and how while Navdeep Singh proved he has still got it; keeping you at the edge with a devilish twist of humor.
Verdict: Lived Up To Expectations
Piku
I am one of the few who really despised Amitabh Bachchan's unnecessarily hammy performance in this film, but Piku despite being what it was as expected went beyond and above the call of greatness.
Verdict: Exceeded Expectations
Baby
Everything I thought this film could be and it was, in fact at times more so [I cannot stop heaping praises on the subverted fight between Sushant Singh and Tapsee Pannu]. Yet the Argo lite ending and something quite odd and unexplainable left a bad taste. Though still, props to Neeraj Pandey's directorial sensibilities.
Verdict: Mild Disappointment
Fan
Will release this year
Verdict: Unreleased
Dil Dhadakne Do
The fact that Zoya Akhtar's latest has such a great rewatch quality like her past efforts, makes it a worthy film despite some major flaws. It has one of the most hated characters of the year, yet it still works wonders just as her films always do.
Verdict: Lived up to Expectations
Margarita With A Straw
More than making people agree that Kalki Koechlin indeed is a phenomenal actor, this one took two very sensitive subjects and worked marvels with them.
Verdict: Exceeded Expectations
Badlapur
What was expected was not delivered and in a good way. Neither was this a revenge thriller nor one influenced by past efforts. Instead this was a film on change, forgiveness and moral complexities that made one gasp at the end as much as it did to ponder and reflect on the futilities of keeping hate boiling for so long.
Verdict: Exceeded Expectations
Bombay Velvet
Not as terrible as people seem to claim it to be, but nowhere near a signature Kashyap film [though who are we to judge that]. Still there are elements of the film that work wonders and pieces that could have been better had they not been hampered by our perceptions and expectations such as the writing and Karan Johar's interesting performance.
Verdict: Mild Disappointment
Tamasha
Another film that truly comes from the depths of Imtiaz Ali's heart and thus forgets convention in favor of cinematic exploration. You are either going to like it or hate it, for me this one was a winner and more [just so as to stick it to those who didn't connect and engage].
Verdict: Exceeded Expectations
Detective Byomkesh Bakshi
I still have to and want to rewatch this film. It has some really surprising and good elements such as the tone, soundtrack, aesthetics and of course Sushant Singh Rajput's performance. However as far as I can remember, in bits this film really failed and it hurt coming from my favorite director who I expect nothing less of. His protégé Kanu Behl delivered in heft last year with Titli, and Dibakar never left a dent.
Verdict: Disappointment
While the first one really hurt in some cases [though I hope a more focused rewatch will change my opinion], the others were all in a good line; showing that not all is bad.
However what does 2016 have in store for us?
For one, the top stars are not falling over their feet to do something out right commercial.
Akshay Kumar builds on his collaborations with Neeraj Pandey to tackle mature and interesting films like Airlift and Rustom.
Hrithik Roshan returns to better days with works that will force him to act in Ashutosh Gowarikar's Mohenjo Dharo.
Aamir Khan from annoying us as a cute doggy this year to next will build on some of his better body of works with Dangal. Mind you PK is still one of his finest performances.
Even Salman Khan will completely shed his masala roots [though Bajrangi was a genuine surprise] to tackle Sultan, which might turn out terrible under Ali Abbas Zafar's helm [still not forgiven Gunday] but shows he is putting in better effort.
And most of all, one man above them all [who is mentioned below]:
As son as I began this post, Jagaa Jasoos's first official look released. So good things might just be in store. Anurag Basu returns with a quirky romantic comedy between two young detectives. While one hopes he doesn't resort to too many references to cinema, one knows that Basu is an assured director with some great sensibilities and tastes.
Jagaa Jasoos is another addition to the renewed fascination that Hindi cinema has had with detective films and it looks to be its best yet. Basu has a knack of extracting some great performance from his actors and while Ranbir might not need the push, his real life beau definitely needs the chance to prove that she is as good as the amount of hard work she puts into her roles.
Katrina Kaif has segued from the limelight amidst news of just her romantic link ups, small unflattering roles and at times justified but overblown criticism of her acting skills.
This one I want to watch simply for her. Though I would have equally put Fitoor on the list.
Mirzya's first look is out, and I am very intrigued.
Every Rakesh Om Prakash Mehra film on rewatch just grows in value, specifically the underrated Delhi 6 and Aks. Though one cannot say the same for Bhaag Milkha Bhaag
He has also stated that the film has a neat sufiyana touch to it, making it something very different and adding back true haunting poetry to the love story genre. Not to mention that it is a modern re-telling of the eternal love story of Mirza-Sahibaan. Yet there also seems to be a hint that the film will work in two different planes, the modern and the classical.
Intriguing to say the least.
8. M.S. Dhoni: The Untold Story
Can one really court controversies and truth from an Indian film bio-pic especially when the said real life entity has approved the film, one can only wait to see.
While there are other cricket players and sportsmen that deserved a bio-pic first [Sachin Tendulkar anyone?].
The M.S. Dhoni bio-pic is hotly anticipated for two factors; its director and lead actor.
He may not look the part [which irks me] but Sushant Singh Rajput is a fascinating actor that brings everything to his role while Neeraj Pandey is a director par excellence. Add in the fact that we get to know at least some truths to the life of the Indian captain is appealing enough.
I adore Shaku Batra's Ek Main aur Ekk Tu, there's something so refreshingly fun and simple about the film yet very touching and a bit of me. Imran Khan gave what is his best performance to date by simply being himself.
While his next has Siddharth Malhotra, whom my dislike for has grown much more since Brothers, everything else seems to fit in place. The film has the brooding Fawad Khan in a supposedly challenging comic role, Rishi Kapoor still going strong, Rajat Kapoor still underrated and the luminous Alia Bhatt.
So what's not to like?
Apart from the fact that this film features a slew of terrific female performers [Shabana Azmi, Juhi Chawla, Divya Dutta and Richa Chadda] not to mention an important hot button topic on the commercialization of education.
The film also has a special investment in it, that I cannot divulge just yet. It's an exciting thing and I am hoping I can catch this film, for that reason alone.
Airlift releases on the same week, so I urge one and all to truly check this one out.
Aamir Khan in a wrestling bio-pic
as Mahavir Singh Phogat that will take place in two different timelines during his own rise and his stint as a coach for his two daughters.
Not only is the film set to reflect on an underrated sport and a sportsman of such caliber in India but also on the gender bias and eventual feminist icons of the sport and country.
Khan seems to be putting his health at an undeniable risk to shine in this one and the subject matter is of heavy interest.
Post Haider, one expected Shahid Kapoor to be on a new level altogether. Shandaar looked to be the first step, but bombed and disappointed immensely.
Yet this year finally seems to be a step in the right direction. The first step is Abhishek Chaubey's multiple protagonist feature on the drug trades in Punjab. Shahid Kapoor plays a nasty dealer joined by Alia Bhatt, Punjabi heartthrob Diljit Dosanjh and former flame Kareena Kapoor.
An intriguing set up and story and Chaubey returning to the helm after thriving in the Ishqiya world for his first two features. Dubbed as a mix of a stoner film with dark thrills, this is a genre film to catch.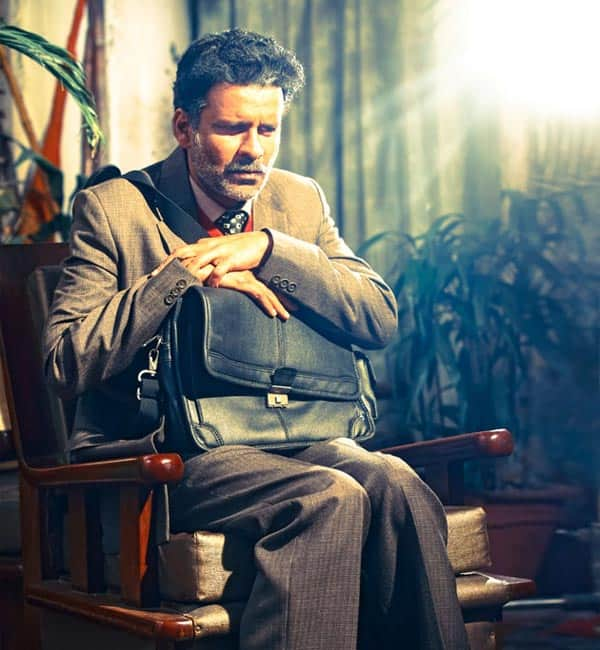 I sadly missed the premiere of Aligarh at the Mumbai film festival, but early reports are touting it as a master class in direction from Hansal Mehta [Shahid, CityLights] as well as Manoj Bajpai's finest performance to date, which is saying a lot.
While Mehta returns to collaborate with Rajkumar Rao. Can they work their magic the third time? If reliable reviews are to be believed, this is one of the best of the decade focusing on a real incident that got a Homosexual professor at a school fired and persecuted.
Vishal Bhardwaj's next is a war/romantic/musical film that follows the life of a high profile actress [Kangana Ranaut], her mentor she loves [Saif Ali Khan] and a soldier in between [Shahid Kapoor].
There's a vague understanding as to what the film is about, though Vishal Bhardwaj has hinted at it being a bit of Casablanca [though he could be throwing fans off].
Shahid Kapoor is at his A-Game with director Vishal Bhardwaj. Saif Ali Khan is in need of a resurgence, who better to have it with than with the man that made him Langda Tyagi. Kangana Ranaut is at the top of her game.
Not only that the war in question revolved around Japan's invasion of Burma [Rangoon] alongside Indian freedom fighter Subhas Chandra Bose''s own Indian National Army towards India, with the goal of invasion and eviction of the British during World War II.
It's a topic that is immensely interesting to me and one that has been relatively unexplored.
Finally we come to number 1 and it's a tie for one reason alone...
KING KHAN!
Yes as I mentioned above, the one man above them all.
Next year, the king is back!
After spending his time trying to do the things his contemporaries have done and miserable failing. Shah Rukh Khan, the actor [whom I am a fan of] is back and with a bang.
The buzz is at an all time high for not only his next two films, but the two after that; collaborations with content driver intelligent directors such as Anand L. Rai and Gauri Shinde.
But for now let's focus on these two;
The one to release later in the year is Rahul Dholakia's Raees. Which was shooting just close to my university. Surreal isn't it?
The film stars Shah Rukh Khan as a gujarati bootleger and gangster up against a touch cop played by Nawazuddin Siddiqui in a film that promises larger than life hero moments while also adhering to the long lost bad boy image of the King. Khol lined eyes, an intimidating and imposing figure and some dialogues only he can spout; this one will be a heck of a ride.
The other is the most anticipated Fan. SRK's past decades films apart from being mediocre [except My Name is Khan] have another pattern to them; along with Farah Khan's other two films [Om Shanti Om and Main Hoon Na], his films of this decade have adhered to a certain meta quality that celebrates SRK; the superstar.
Happy New Year had oodles of reference to his career, Chennai Express parodies the DDLJ formula, Dilwale has it written in the title and even Ra. One and Don 2 have features that adhere to the stars personas.
Fan falls in that line; the film is meta in its premise itself about the journey of a Fan [played by SRK] and his favorite superstar Aryan Khanna [SRK]. It is in times a culmination of the stars journey so far, his supposed self love ego [I mean he is his own fan in this] and a reflection of stardom, the ego with it, the id and most importantly the obsession of fans.
Nothing else is really known about the plot, but the themes and opportunities itself leave on salivating. Though I would love to point to the cracked title of the poster, that indicates a very dark and twisted turn to the film.
This one is a must watch for the adorable Gaurav [the fan in question], who has already stolen the show.
So these are my most anticipated, let's see how they hold up.
'Nuff Said
Aneesh Raikundalia