On HIndie Awards, Hindi Cinema, The Whole F*ing Show
And Yes, My first film!

It's that time of the year again where I dust up my old blog and begin the long weathered accounting of what happened through the whole year in cinematic term to documenting my personal and professional life.
It has been a weird 12 months friends, my first full year as a graduate and part of the Indian film industry. Things have gone in a flash and I've discovered a lot about myself, with a lot else left to discover.
More importantly the ever changing landscape of Indian cinema has provided me a new found perspective on how to handle my challenging dreams as well as my expectations from the connoisseurs of cinema I respect so very much.
Welcome to this yearly round up, where there is tons to detail, lots to talk about on personal, professional and fandom front. Things will be divided into appropriate sections and with nothing more to say, let's dive right in.
P is for...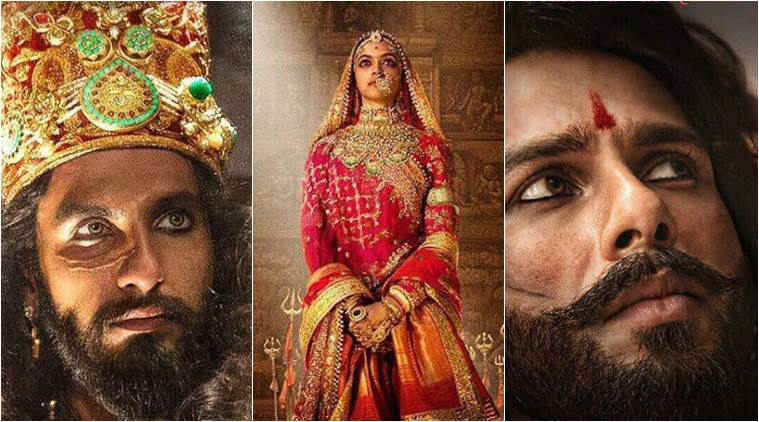 It's fitting that I begin this blog with a conversation on the oh so controversial film Padmavati (I refuse to call it otherwise). The Sanjay Leela Bhansali magnum opus (isn't every film of his?) has just released this week to great fanfare and fanning of flames after a long arduous journey.
After facing such a tough road, the films release is a big victory in itself and the intrigue built to this position has definitely made it an assured success (something conspiracy theorists say was the plan of the controversy all along).
Why Bhansali and co would go through such troubling times as well as end up causing mass riots and commotion for a single movie, makes no sense at all. Unless they're all pure evil just lusting for power like Bhansali's mega villain Allaudin Khilji as played by Ranveer Singh.
Speaking of which, critics and audiences have been quick to note so far that it is Singh who is the films only saving grace. One which ironically seems to scream of Rajput valor and sacrifice, glorifying the regressive practice of 'Jauhar' (immolation) the very same thing fringe outfit Karni Sena 'dreamed' the movie was disrespecting.
In many ways Bhansali and the ruthless moronic political outfit fall into the same basket. Or was it the fear of backlash that made Bhansali change his whole film?
We'll never know. Hopefully whatever happens, no matter the quality of the film; it becomes a success.
Why?
Because now more than ever it's important to show freedom stifling violent idiots that they will not curb our rights in any sphere of life. The government's indecision, a facile ploy to revert the film from its release date to appease the vote bank and violent threats that have resulted on attacks on innocent children, truly show us why cinema is powerful and why is needs a successful loud voice.
Bhansali the auteur and those around him deserve absolute applause for fighting tooth and nail to get the best product out. Hopefully now this whole controversy can be put to bed. Moving on...
When One Mistake Costs a Life or in this case A Film
Padmavati was meant to bookend the year on a pair of grand period classics of distinct flavor that raised the bar of grand cinema spectacle in 2017.
It's no secret that footfalls in cinema halls have been rapidly declining through the decade. The rise of digital media (something discussed below) has allowed audiences a new avenue from where to watch films. Now more than ever with a combination of new viewing patters and easy access to digital film-making equipment, films have lost that glorious touch that makes them cinematic.
Well aware that their subject matter wont suck in the numbers necessary and has a better shelf life on OTT platforms, it's become easier for filmmakers to turn to cheaper methods to make their films as films but not actual film-making experiences.
There are some that thrive in this element, some that strive to achieve both and some who simply refuse to bow down to changing times and continue making films for the big screen e.g. Christopher Nolan with Dunkirk.
All in all, this means that India this year got just a handful of films worth the cinematic experience such as Baahubali: The Conclusion and (maybe) Tiger Zinda Hai. Apart from these two, there are only a few films this year that could truly be worth going to the cinema halls for only due to their content. Content that just hasn't been matched.
This was the year of quality not quantity, but measure that quality in front of the best of this decade and too few survive.
What's worse about the year isn't just that there haven't been any excellent films, or at least not in the numbers expected but that the films considered bad aren't that terrible.
That sounds like an oxymoron, but hear me out. In any given year this past decade, we've seen a string of damn near masterpieces take 2013 and 2014 for example. In the same year, the worst films of those years have been downright terrible.
This year has it's fair share of terrible cinema such as Golmaal Again and Judwaa 2, the less said about the obscure drivel the better.
Yet the ones that stick out like a sore thumb are films that are either just plain average or featured sparks of redemption buried by a collective factor of indulgence, egos and star power. It's a story that's as old a Bollywood itself.
The films with potential to be great are too many and that is a sad statement. Some of the greats of the modern Hindi cinema era just failed to save face while some small promising films fizzled out with no end in sight.
To be honest even the HIndie Award nominees this year are a case of just barely there, kind of sad If I say so myself. Let's take a look at the films that deserved better than the final product they became;
(PS: This list will include some HIndie film nominees so I can get the bad out of the way, letting the good flourish during awards time).
Raees: Showing slivers of promise as a throwback to 70's styled gangster dramas and SRK and Nawazzudin channeling their respective Amitabh Bachchan's and Ifteqaar's. Raees just didn't click because of it's mild attitude to a film that needed high volume direction. He could have taken it to parody levels, but when game this is the kind of film Milan Luthria is made for not the dreary Rahul Dholakia.
Running Shaadi: An intriguing premise is wasted on a facile chemistry less romance with an unbelievable dramatic change of tone that is neither justified nor felt. Why Amit Roy and Navjot Gulati thought to deviate from the fun filled buddy film of the opening I'll never know.
Rangoon: Oh Vishal Bhardwaj what have you done?! While I didn't hate this as much as most, Rangoon's failures came in it's inability to depict the central searing romance rather telling us it's worth investing in. More importantly the poorly constructed climax with shoddy vfx failed miserably to convey what was too obvious and obnoxious metaphorical genius. Performances and a sweet scene between the spirited Kangana and a Japanese soldier make this film, showing signs of what could have been.
Anaarkali of Aarah: A powerful story with an all important message done right, except for the amateurish film-making that feels more forced than a genuine attempt of covering budget concerns.
Poorna: Wasted potential on a film made by Rahul Bose who is too close to the picture too see the whole story and do justice to it, somewhere a certain ego trip cost him.
Noor: A shocking tonal shift ruins a cinematic piece that could have elevated the career of a fledgling if genuine Sonakshi Sinha.
Meri Pyaari Bindu: To feel this film, the title needs to make sense. It does when the infatuation is seen through the eyes of an absolutely game Ayushmann Khurrana but falls when a coked up barbie doll-esque Parineeti Chopra hoards the screen. If only.
Hindi Medium: Tries to be a Raju Hirani like piece of art without understanding how and why Hirani works. This is when you know, that despite having templates inspired by Hrishikesh Mukherjee, Raju Hirani is Raju Hirani for a reason.
Raabta: Oh what could have been? Vijan has the opportunity to provide a fresh twist on the reincarnation star crossed lovers template and he failed miserably. Well he dropped the ball, lucky for me now it's in my court.
Bank Chor: It could have been funny and whip smart, it could have utilized the talents of Ritesh Deshmukh well but Y Films genre disaster is undone by a fanboy director who doesn't know what he wants to say and his name is Bumpy.
Tubelight: After Bajrangi Bhaijaan, Kabir Khan had another opportunity to mold Salman Khan to the best of his films potential. Instead he chose a nonsensical film to remake into a hokey unearned tearjerker. It didn't please the critics looking for something different nor the fans looking for more of the same. Back to moronic cinema for Bhai it is.
Mom: With a concept so overused but an atmosphere that felt daring and misleading, Mom was just a better made rape revenge drama then your average one. A technical delight and a showcase for Sridevi's superlative talents, but nothing else.
Jagga Jasoos: A delightful experience undone by rumblings and ruins of backstage shenanigans, when a productions falters the film regardless of content and genius is bound to slip up as well. Still lovely.
Lipstick Under My Burkha: Too caught up on its own hype and more concerned with being a statement than a living breathing tapestry of real women. There were undeniably great moments and one story that deserved the full two hours. Instead we got four poorly stitched together pieces climaxing in the most cliche way possible, made worse by an incompetent filmmaker if not smart storyteller.
Jab Harry Met Sejal: I liked this film, only because of how meaningless and fun it was giving a breather between a troika of intense Ali Romantic Dramas. He expected us to fill the gaps, relying on the indulgence of his own oeuvre. Unfortunately no one told Ali that despite his genius and great fandom, he doesn't deserve any leeway from the audience for half baked efforts. Shah Rukh Khan gives his life to a dream pairing, wasted on a shallow script.
Bareilly ki Barfi: A genuinely sweet screwball comedy that tries too be a bit more than it should have, rehashes a plot that doesn't logically work and is led by a lead pair who fail to rise out of the shadows of their game supporting cast.
A Gentleman: When did the eclectic duo of Raj Nidhimoru and Krishna DK go from subverting and playing with genre too reinforcing them and their bland mainstream appeal? I revered these guys, now I wonder when they'll recover their lost mojo.
Simran: Some head scratching directorial decisions and a screenplay being played tug of war with ruins a promising premise and buries everything around it except for a stellar Kangana Ranaut performance.
Lucknow Central: Here's a script with mass potential and emotional resonance that can be a rousing piece, instead it is turned into a half baked send up to a filmmakers influences. Like a film student it homages some of the most classic art works and like a fanboy glorifies the heroic oldies, without being it's own thing. Central will remain with me as a film that teaches me (a writer who's too caught up in his homages) a lot.
Chef: What could have been a straight forward remake with just a touch of Indian spice is turned into a bland dish that can be found in any other mainstream Hindi film.
Secret Superstar: Inspiring would have been the word had this film not buried it under tons of schmaltz and outright shades of blacks and whites that just force you to feel without really making you feel.
Ittefaq: Abhay Chopra really tried to mix the sensibilities of his Uncle Yash Chopra and the influential Alfred Hitchcock, he just needed a better push and the right cast. With Dharma he got neither, except for a not so surprisingly good Akshaye Khanna.
Qarib Qarib Single: Some questionable directorial choices and a rushed climax aside, this film does wonders with very real set of characters and situations about love, loss and letting go.
Tumhari Sulu: Once again Raju Hirani is too much of an influence for to many incapable filmmakers who just can't match.
Daddy: Ahluwalia in sub lime form undone by a not so well thought out narrative structure and a poor leading man. Not so surprisingly both are credited to a dull Arjun Rampal, desperate to revive his dying star.
Ajji: The better of five rape revenge dramas simply because it roots its protagonist in reality and isn't too ashamed to ask for wolf whistles by casting a downright despicable villain with no shades. A concept that works well in construction but beggars a question on morality, ethics and legality. Sometimes though the vile and villainous deserve to be vanquished for the audiences sake.
Monsoon Shootout: A predictable ending and a slick structure that looks to far ahead for reasons to exist yet still remains a gimmick in nature.
Tiger Zinda Hai: It seemed to want to go to some dark, real and mature places. It made some powerful statements on unity and patriotism without feeling jingoistic. But then it subverted it all for typical action drama and Salman Khan praising. Take Bhai out of his films and you might have genuinely decent masala cinema, take him out and you might not ever crack production let alone the box office. That's sad.
The N Word...
A lot of the films this year were undone by multiple elements, but if you take the past few decades into account; potentially good films or even average films are undone by its cast. This year alone featured a slew of films that weren't disappointments like the above but were outright bad.
There's a common thread between films such as Judwaa 2, Haseen Parkar, Half Girlfriend, Ok Jaanu, Mubarakan, Munna Michael and more. It's a word that has been bandied around in the media for a whole period last year, as if it had just sprung into lexicon.
The word is Nepotism.
Earlier in the year in my first job as article writer for online publication The Post 24 (written about below), I wrote an article on nepotism as an angry retaliation to the moronic statements made by a knowledgeable actor like Saif Ali Khan. I wont link my article, because it's as idiotic and incoherent as the Nawab's statements on eugenics and genetics.
Regardless of whether he was right or wrong, it's hard to deny that there are two sides to the coin that is nepotism in Bollywood. Karan Johar who caught a lot of flak for his promotion of young star kids, faced a brunt of backlash over his nepotistic attitudes.
The question however remained, is it fair of us to demand and determine who Karan Johar should promote and for what reason?
If we truly are unhappy with his tactics to build the industry in the hands of few families and we really blindly feel the star kids of yesteryear talents don't deserve this admittedly once in a lifetime chance then shouldn't we stop paying for their tickets or getting attracted to their social media presence.
One thing Saif Ali Khan got correct in his open letter is that the media is just as much as too blame for the ruckus created about star kids as they are for stirring the pot on a meaningless debate that refuses to make any changes.
As is the case, eventually the cream rises to the top and while it might be unfair that for every ten great outsider talents only five survive while five slots are taken by great nepotism bred talents (who have had all the advantage in the world). What can you do? Life is unfair, that's the bottom line.
The fact that apart from this years three biggest hits, the Hindi cinema year belonged to outsiders like Rajkumar Rao, Ayushmann Khurrana and Pankaj Tripathi says enough about the coming change of guard.
Talents bolstered by nepotism might get multiple chances and may never truly disappear form the limelight but the ones incapable of paying the goods will be ostracized in ways far worse than an outsider can face.
Of the new talent cropping up day in and day out on the basis of family lineage, well they might have go their chances easy but who knows we end up with next Ranbir Kapoor or Alia Bhatt. I can't begrudge them that.
After all if a stalwart undisturbed by his government (and definitely not going to be pushed around by a bunch of producers) like Majid Majidi can decide that Ishaan Khattar is the perfect fit for his international worthy film, then there must be something about such Nepotism tagged talent worth investing in by Dharma as well.
At the end of the day, my first year as part of the industry has taught me this; whether as an outsider just making a break or a star kid being launched by a loved one, you only make it through the connections you build. At the end of the day we're all a part of one big strange family.
Bringing me to my next and most exciting point...
My First Year in The Crazy World of Indian Cinema
Oh what a roller-coaster year this has been.
I started the year on a somewhat bitter sweet note, my father's health hasn't been the best and as a family we possibly went through the worst phase of our lives. I should consider myself lucky then, that my strong willed sisters and mother decided not to burden me with responsibilities that I feel I should have taken up.
I'm selfish I know that very much, but let me not deviate into an apology letter.
Instead I'll take the optimistic route, as I left home to return to my first year in the world outside of the protection of a schooling system I realized what a difficult road I have ahead. I promised my teary eyed father that I would make it, show the world and everyone that I was capable of the potential he and many have seen in me but I've not lived up to.
I don't care for the opinions of people, I wouldn't look the way I do if I did. My lack of vanity is the one quality I'm proud of in myself. But if my father says something than it must be done and it will be.
My first year in the film industry is a step in the right direction towards fulfilling cherished dreams.
There have been some road bumps and introspection that has halted progress, but aside from that I'm in a spot I could never dream of.
Let's first talk of the bad and bland.
The year started with a change of scenery and a promised camaraderie that should have lasted years, yet I became my own worst enemy. Whether it's the fear of not making it, the burden of my dreams, my fathers condition or a deflating heart break that persists till this very day or maybe just plain nothing (as it usually is) I'm willing to admit something I've possibly shied away from, for years.
I'm depressed.
I'm not happy and I really have no idea why or which reasons it is for.
In my mind it might be my loneliness and my inability to connect with the outside world. Or it might be because the world expects to be happy only when I achieve these things, hindering the true happiness I savor in being alone.
My depression has ebbed and flowed as the year has gone by, but despite the relative highs and lows it still sticks. I am still as privileged as ever if not more so.
So why can't I pick myself up and get to work?
I don't know. And now I finally feel it's unfair for me to know.
What I do know is that I need to be by myself and finally do me, fuck the rest of the world, fuck convention and fuck what anyone thinks. It's not a good condition to be in, but I'm depressed and I'm okay with that. Time to figure out where to go next.
Winding the clock to the other side, I'd love to focus on the good of the year.
I officially graduated from film school and despite my intangible talk of filmy dreams and making this masterpiece and that masterpiece, I've slowly come out of my shell and decided to conquer my fears. I'm not ready yet, but I'm fixing the pieces in the puzzle to make my first ever film as a director.
Just recently on my birthday to gain solace from the world, I went on a solo trip to the exotic hill station of Wayanad where I've found the perfect location to set my simple and genuine first film on the bonding between two sisters.
I've kept in loop my own two sisters, hoping to imbibe their real and complex humanity into my film characters and create a genuine piece of art that can resonate. It's a tribute to the fortitude and strength but also the vulnerability of two women I am genuinely inspired by and glad to have in my life.
If there's a reason why I call myself a feminist, it's because I've had strong role models who have gone beyond the restrictions of gender norms and societal views to prove their mettle.
On the other hand I also completed the first draft of another screenplay, my first outside the sphere of film school and one I am genuinely excited about. It will take time to develop but screams of everything that I am about.
Exploring complex sexuality, moral and ethical subjects and a character that is genuinely helping me discover myself by becoming me.
Jumping to projects for myself and works for others, I started the year jobless and desperate to find avenues to earn money. I succeeded but not on the level I expected. My first official job out of the schooling experience was the usual, writing for a startup website.
This came after an extensive run of job hunting that felt meandering and boring, here the energy surged within only for a few weeks. Enough to realize that while I like to write, I look to do so on my own terms and time. That's not going to pay much though, neither did this so what the hell. Regardless I've written some pieces I might say I'm proud of myself which you can check
here
.
The year ends as it started as I finally put my ill fated wrestling blog behind me and accepted my fandom in the mainstream by writing for renowned sports website SportsKeeda. I'm super proud of this achievement and yes, I watch wrestling. The storytelling you will find in pro wrestling is a unique beast, that not many can match. Suck it!
But the big news of the year was me the small fish along with my other fish (my director and batch mate) diving into a sea full of sharks, to finally accomplish what we set out to do. Make our first film.
Shout out to Pushpak Jain (who still has to pay me my fees, I'm waiting for my money buddy-hopefully no one else is reading this-) for conceiving an intriguing concept to build towards what I considered an okay script (the people around me think otherwise) written of course by me and make our first feature film.
Tentatively titled 'Suniyara', the Marathi feature is currently in post production stage and I'll be viewing the first cut soon enough. Though there have naturally been many road bumps and questionable moments, with a lot of things being pissed on including people (inside joke) the final product looks promising because of the genuine efforts of talent involved.
The best thing to come out of my surreal experience in making my first film is that I've found a whole host of new friends, some genuinely willing to back me and my supposed talents. I'm humbled and pleased to know these people, whom I wont embarrass with shout outs.
When one friend decides to achieve his dreams, another can't be far behind. A second directorial batch-mate decided he's also got to get going. lucky for me he considered me to channel his dreams on paper.
While I'm still unsure of how much heart I can pour into his story, it's a powerful idea and another opportunity to showcase my talents that might get shackled in my own sphere of thinking and style. The fact that work is coming along is a boon in itself.
Finally work will come and go, but renewing strong old friendships and forging new bonds this year has reminded me that people do care. I need to just discover myself then open up to those that genuinely care and also need a helping hand.
It's collaboration that makes cinema work, it's friendships that make life run.
The Advent of Digital Media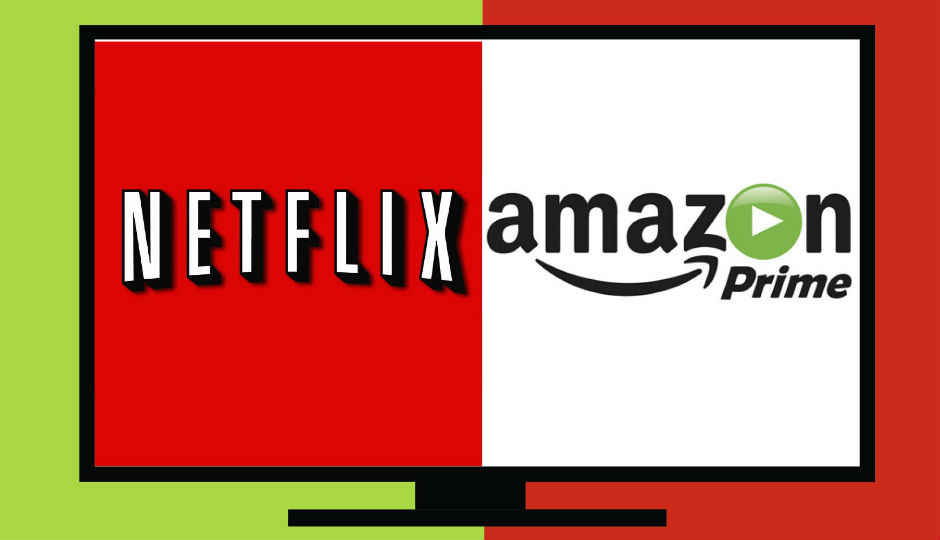 Back to the bigger picture of cinema in India, the fast rising development of OTT platforms and their penetration into the Indian market is changing a lot of things about the way the public views cinema.
Web series have provided India the chance to watch new and much fine content than their counterparts on TV. It allows drowning film/TV careers or those mired by internal politics to rise and showcase their individual talents.
The likes of Netflix and Amazon are here to stay, we might as well get used to it. Even Indian platforms made a lot of noise. Alt Balaji shone with it's risque as well as strong content from the downright preposterous Ragini MMS 2 to the trailblazing Bose (another feather in the cap of Rajkumar Rao).
Hotstar though still struggling and maintaining itself as an alternate to its mainstay of Star TV got a huge boost with Fox's buy out by juggernaut Disney. In fact, it becomes Disney's first ever OTT platform, even they don't have on in the USA.
While Netflix proves to be slightly expensive and elitist, though promises a lot of Indian market appeal thanks to its soon to release exclusive Indian show Sacred Games (headlined by Saif Ali Khan and Nawazuddin Siddiqui, produced by Phantom). Amazon Prime with its relatively cheap price is the perfect place for Indian content.
Not only is it promises a wealth of original Indian programming, this week's release Breath being the first right step but also has proper deals placed with top line new releases. Of course this eating away from the movie business in theaters, begs the question of whether it's a good thing or bad.
The fact is that the rise of OTT platforms is causing huge losses on a theatrical front, this is truer and truer for films who boast no worthy content, no cinematic experience and no stat wattage that no longer commands respect. Which now brings me to the next element in the growing discourse on the failures of film in India in the past year or so.
The Great Divide Between Pay and Deliverance
Very few stars can command the box office the way Salman Khan can, even a dim bump like Tubelight (an oddity clashing with his usual style mind you) cannot stop him being the top dog.
Very few stars reinvent themselves or promote supposedly smart products just enough to feel fresh and worth investing in like Aamir Khan. It's why a small film like Secret Superstar succeeded.
If you want to reach new heights you've got to know how to play the game on a safe level or try and guess what the audience want and hope you hit the mark. Aamir often does, Salman plays it safe. This year so did Ajay Devgn-Rohit Shetty and of course rising star Varun Dhawan.
For the rest of the club it was a mixed bag. After the atrocious drubbing and closing down of big film companies in 2016. The writing was on the wall. Stars are being paid too much, especially the main male heroes who just cannot command the kind of box office they used to.
Rakesh Roshan can toot his horn all he wants and blame the clash of two big films, but it wont mask the fact that with or without it Hrithik Roshan is no longer the profitable mega star and Hindi cinema messiah that was promised on his debut.
Dogged by controversy, he just cannot shake off the stench of repeated unprofitable successes. Kaabil is far from the last nail in his coffin but now he's just another in a long line of hanging there actors with nothing special to define him.
Emraan Hashmi reigned long as a hero of masses but no longer can command their attention, the fact that in many ways he was portrayed as the third string hero in multi starer Badshaho tells a lot. At times even Sanjay Mishra felt like a bigger star in the film. It goes to show, it might be time to call it quits.
Other youngsters keep dodging the bullets on a mix of bolstered numbers not accounted for, films backed by people still in support of them and family names.
The bloated and horrendous Raabta was left on the shoulders of a weak Sushant Singh Rajput and incapable Kriti Sanon. The former commanded a higher fees on the basis of his success with Dhoni, only for producers too realize that it was the name that sold the movie and not the actor. Sanon who not only shouldered Raabta, but also the profitable Bareilly ki Barfi proved that it takes a good story and supporting cast to work her films because her pretty face aint doing nothing on its own.
Arjun Kapoor came and went like a breeze in two movies, one was a semi hit Half Girlfriend only due to its songs and the still resonating goodwill of Mohit Suri's own Aashiqui 2. Derivative and downright as awful as the book it is adapted from, the film clearly makes us realize Kapoor just doesn't have it in him.
His second effort was backed by a cavaclade of talented actors including his own uncle Anil Kapoor and an author backed twin role. But unlike Varun Dhawan well presented if terribly made Judwaa 2, Mubarakan had no cause for celebration. Still the young man ticks on, hopefully with a pay cut.
Whatever else, the factor remains that big flops are to be attributed to bloated budgets bound by worthless overpaid stars. It's time the handlers of cinema opened their eyes and invested their money in the right place.
Get better writers, pay writers better than see. Don't just talk, don't just complain for the cameras. Put your money where your mouth is, or there wont be any money to make later.
When's the Bollywood Expose Coming?
Speaking of stars and the power they wield. Hollywood this year and the world at large was witness to an unbelievable, unprecedented and frankly overdue moment of cathartic retribution as many men of different walks of life in the entertainment industry found themselves facing the axe thanks to their deplorable actions behind the scenes.
From sexual assault, to mishandling of individual, to questions of consent and brokerage of power everything got exposed. It's funny to think that we've always been aware of the element of casting couch and more, but never has such serious action been taken until now.
It's about damn time.
But there's also a question of how far? Where to draw the line in the sand? What are the repercussions of such a mass revelation and backlash from multiple quarters? Where to go from here?
The assault of attack of victims of any kind is a dark matter no doubt, but it's filled with grey areas and the hovering presence of media that can trump (pun intended) up a lot of things while downplaying others.
A progressive feminist liberal motive can turn into a leftist political liberal media political agenda in a jiffy.
I'm not sure where to fall in the comment line because this a wholly complex issue if we look at it with a magnification glass. No doubt sexual assault is assault, but the aftermath of it raises dubious questions.
Can we divide the artist from the art? Is it possible that we can disassociate media perception of a situation from the truth of lawful judgment? Victim believing is necessary but is it important to listen to the accused as well and whose truth is to be believed when everyone's just baying for blood from both ends?
We've opened pandora's box and the debate is raging, it's turning into an argument. It's not a witch hunt like many fearful men would like you to believe but it's probably not being fair and just as it should be either.
Whatever's happening though by and large is happening for the greater good.
Which finally brings me to the point, it's happening but it's not happening in India. In Indian cinema people are still in uproar over the need to change in cinema, in pay and roles for women. The former is a whole other topic that isn't being discussed enough, though the news that Deepika Padukone earned more than her male co-stars in Padmavati is a welcome sign.
While we're getting the latter it's becoming too much exploitation of the idea of making feminist cinema without really understanding true characters and women in the world we live in.
Espousing philosophies and posturing faux progressive ideals does not make for real human stories that we should have. It just makes the idea a commodity and worsens its effect and impact.
Similarly the backlash is on a whole other level.
Take for example the complete misfire in Malyalam cinema today. The Malyalam film industry has had the best of a bad year overall in Indian cinema on the film front. Yet when it comes to the world outside of the silver screen, things are looking worse for wear.
In a seminar on representation in cinema, after much resistance and respect actor Paravathy called out superstar Mamooty and his film Kasaba for promoting regressive dialogues. It shed a poor light on the man, who in a private message assured Parvathy he was used to this backlash and did nothing about the shocking vitriol she gained for her comments in return.
In the particular film Mamooty, a well worshiped star way past his prime romances young women and threatens a senior female official of rape. Had he been presented in a negative light these comments might have made sense, but since this an egotistic actor trying desperately to retain his hero image despite being over the age of 50, the hero worship on such crass dialogue is in full display.
The backlash Parvathy faced for her comments were wholly unfair and ruthless, an ironic sign of the moronic and vicious fanbase that laps up such products and spews it right back out. Cinema is a powerful influential tool.
The closest we've gotten to an all out expose on the big bad habits of patriarchy in the film industry also came from Malyalam cinema.
The controversy that dogged Dileep through the year could be a narrative on its own of how media hyped a suppressed and hard truth of pain and violence of a woman and turned into a story of the downfall of a superstar and eventual redemption.
What everyone conveniently forgot was the victims hurt and pain that still remains. An undisclosed female actor was kidnapped and raped earlier in the year. Slowly as things unraveled, superstar Dileep's name popped up in the case. His frazzled but eerily loyal wife Kavya tried to save face, a case of woman being woman's greatest enemy. All this time the cinema board ruling the industry kept its mouth shut, headed by who else but superstars such as Mamooty preserving patriarchal dominance.
A front of women collaborted to form their own board fighting for their representation, a sign of good things but Dileep was never delivered to justice and the media's roundabout coverage concluded an arc that deserved a punishing resolution instead of the save face he got.
The closes we've gotten to beyond this is a he said-she said tale between Kangana Ranaut and Hrithik Roshan in Hindi cinema fronts. At this point it doesn't really matter, because no matter how many support Kangana it is becoming to obvious to see the signs of PR machinery working her story to gain a sympathetic light while Hrithik's stoniness and the actions around him paint a wholly unethical and unrealistic good guy character. It's the tale of two miffed lovers airing their dirty laundry in public and nothing more.
We know the couching cast exists, we're away of the attitudes and dominance of enigmatic patriarchy in the Indian film industry. It's not a cynical outlook but a practical one. We just need the right push for the floodgates to open and wash away the dirt that has stained for years in the dark.
In Conclusion
There's a lot to look ahead to in Indian cinema in 2018. 2017 hasn't been the best year but it has been an eye opening one and one slowly blowing the winds of change, hopefully the transition period results in a better 2018 as is promised.
The year has started on a decent note with a fiery Mukkabaaz and the much awaited release of Padmaavat. Hopefully things just climb from here.
As for my annual HIndie awards, it's going to take a bit of time. There's a few movies to watch, few gaps to fill in the nomination ballots and a few more movies that I still need to find time for.
The final nominee list will be rounded up latest by mid February after which the awards will instantly start as they should. It's not been the best of years, so expect an eccentric and eclectic line up.
'Nuff Said,
Aneesh Raikundalia